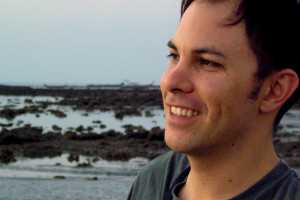 When building custom software, a user interface designer will progress through several levels of skill development.  Similar to Maslow's Hierarchy of Needs, each lower level must be fulfilled before a designer can progress to the next plateau.  The question is – where does the pyramid end, and where is it right to draw the line as to the responsibility of the UI designer?

At the lowest level are the functional requirements – the designer needs to make software that satisfies a set of requirements.  The user interface needs to map correctly to the required fields, and enable its users to fulfill their job requirements.
At the next level, the designer will start improving usability.  They will make the design simple and easy to use so that training time is reduced.  By developing a creative way to organize data, productivity can be improved, and users might have quicker access to important information.  Improving the interface might also increase adoption throughout the company, and provide more tools and benefits to its users.
At the third level, the user interface designer will start incorporating short and long-term business goals into the software.  New screens can be added and new data can be provided that will help achieve business goals.  The software can help increase sales, improve customer service, reduce dependency and management overhead, reduce costs, or provide data analytics and insights for key decisions.  At this level, the user interface designer will become more than just a designer – they will become a partner, working together with stakeholders to prioritize needs, find new opportunities for improvement, and achieve significant returns on investment.
The question is – are designers responsible for more?  User interface designers have the opportunity to touch employees' lives on a daily basis.  Many users work inside the software for eight hours a day, and undoubtedly the design of the software, to some extent, exerts an influence on their lives.  The two main opportunities for making a bigger impact are first at the company level, and then on a personal level, helping make the world a better place.
At the company level, once the UI designer understands the company culture, mission, and beliefs, they can incorporate those ideals into the software.  The designer should actively ask themselves – how can I improve this software to better help achieve the company's mission?   How does this software add to, or detract from, the primary company values?
On an even more inspiring level however, it would be interesting if more designers truly believed they could build software that would improve their users' lives.  For instance, certain color schemes and images could help brighten up their users' day.  Adding reassuring comments throughout the software could help give their users confidence to be more successful at work.  What would the world be like, if every designer always asked – how can I improve this software, to make a positive, personal difference in the world?
Written by Andrew Palczewski
About the Author
Andrew Palczewski is CEO of apHarmony, a Chicago software development company. He holds a Master's degree in Computer Engineering from the University of Illinois at Urbana-Champaign and has over ten years' experience in managing development of software projects.
Google+