Cutting-Edge eCommerce Solutions from apHarmony
Omnichannel Solutions Engage Customers
We create comprehensive eCommerce & retail software solutions designed to optimize convenience for B2B & B2C users – wherever they choose to buy.
 Driving Sales by Meeting Customer Demands
As we enter Web 4.0, retail and eCommerce applications are being revolutionized by the emergence of new technologies. Engaging your shoppers across mobile, web and omnichannel locations involves engaging them at every step in their buying journey and leveraging the latest technology:
Augmented reality + 3D

Big data applications

Predictive forecasting

Personalization


Omnichannel interactions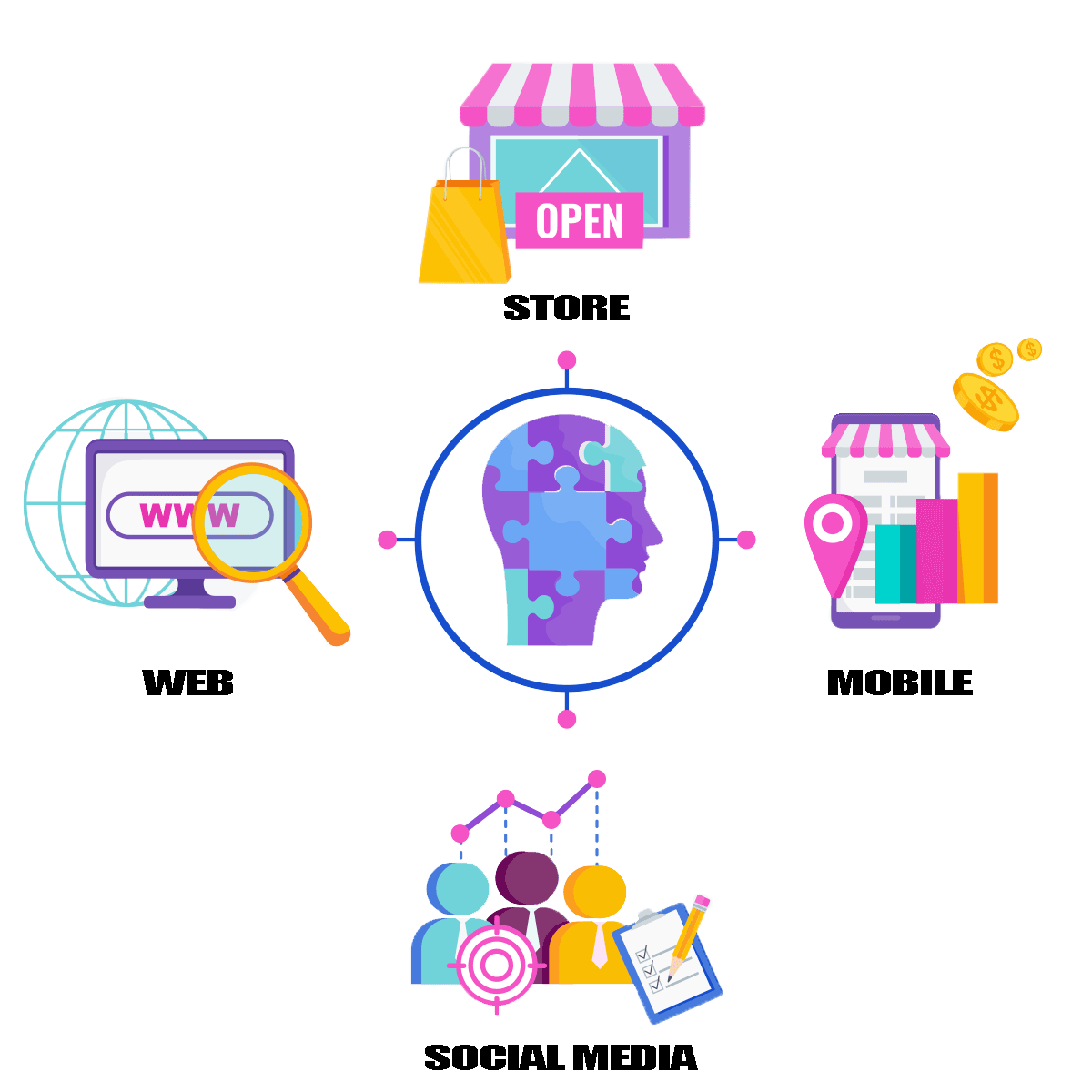 The Customer Intimacy Advantage
apHarmony helps you develop winning customer intimacy strategies to maximize your competitive advantage and ROI by creating:
Real-time, personalized shopping experiences

Streamlined customer service

Product recommendation engines

Sophisticated pricing algorithms

Product Configurators

3D Product Visualization

The Retail Intersection
Leverage apHarmony's custom software development to optimize processes and create smoother, secure workflows.
Optimizing Retail
Retail businesses can leverage custom software to streamline operations, including key areas such as inventory management, customer relationship management (CRM) and order tracking. 
We have developed custom retail software that:
Tracks customer orders and preferences

Manages multiple vendors and suppliers

Automates the checkout process

Track sales

Provides detailed analytics and reporting

Helps predict customer trends

Records product sales

Improves pricing strategies to maximize profits by time of day, day of the week, season and store placement
With custom software development, retailers can implement an optimally efficient and effective way to manage their stores, improve customer experience and increase profits.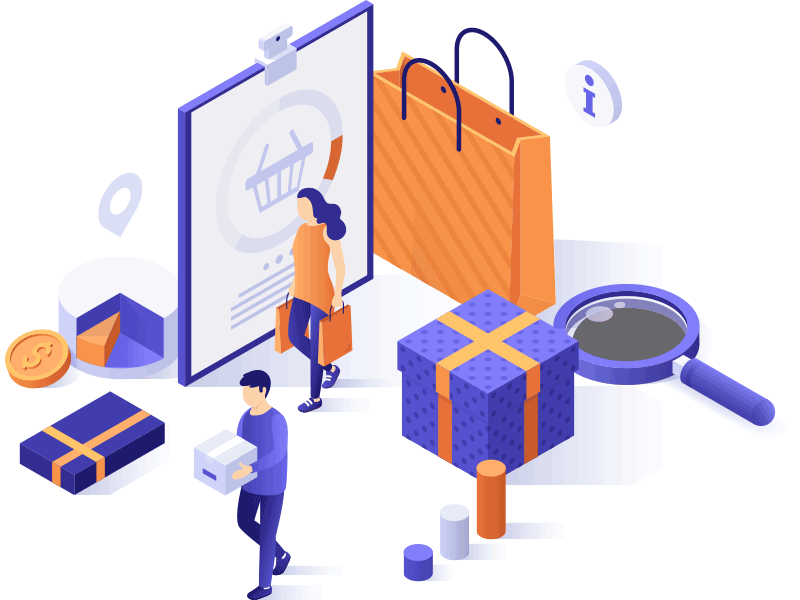 Ensuring Leadership Through Security & Privacy
apHarmony's custom offerings protect your organization's data, ensure seamless operations and maintain customer trust.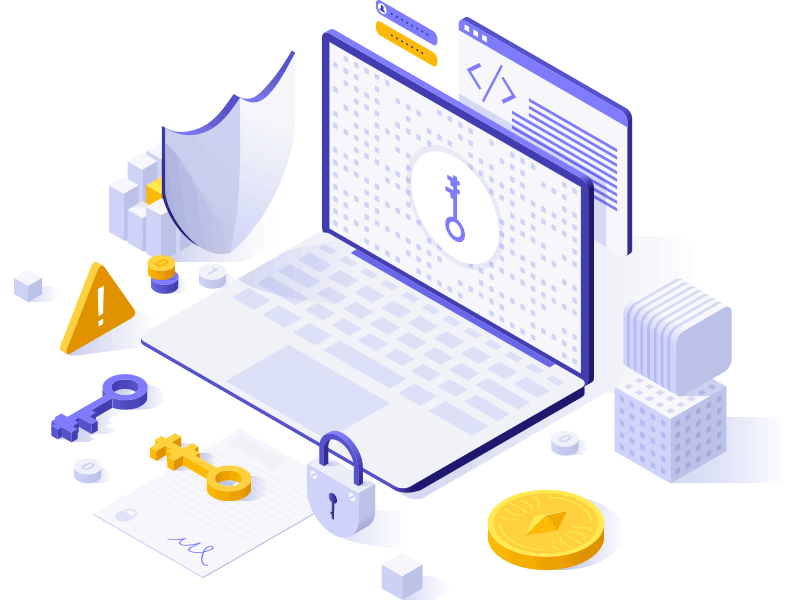 Securing the Customer Journey
At your business, we understand the importance of data privacy and security to you, your customers, and your financial partners; this commitment is especially important for your brand as you scale with increasing profitability and market share.
At apHarmony, data safety and security are maintained at every step of our engagement, from ideation and development, to quality assurance, deployment and maintenance.
Our security-focus ensures successful implementations in systems spanning:
Data storage and administration

Cloud data services

Real-time analysis of customer data

Automated security testing for applications, databases and APIs

Encrypted communications protocols

Secure authentication and authorization methods

Data backup, archiving and disaster recovery systems
Our eCommerce & Retail Domains of Expertise
From comprehensive ideation & planning, to user experience optimization & platform implementation, we provide everything you need for success.
We create innovative software across a broad range of applications — delivering tangible results you can count on.
Our mission is to work together toward increased market share, groundbreaking customers experiences, and new opportunities for growth.
apHarmony's domain of expertise in eCommerce and Retail Software Applications includes:

eCommerce
apHarmony offers a wide range of custom eCommerce software solutions that allow businesses to create, manage, and optimize their online presence and transactions.

Product Catalogs
Our eCommerce product catalogs are designed to help you maximize the potential of your brand, displaying all of your products and the unique features. apHarmony will help you showcase what makes your brand special with an integrated, fast, fully optimized platform.

3rd Party Systems / API Integration
We integrate with 3rd party systems and APIs to provide a seamless user experience. We can help you link your store to payment gateways, shopping carts, customer databases, and shipping services among others.

Lead Management & Distribution
apHarmony can help you capture and manage customer leads, analyze sales data, and distribute promotional materials via targeted lists, demographics and personas. Our experts can also put in place automated strategies to achieve the highest possible conversion rate.

Lead and Sales Automation
We specialize in automating lead and sales processes, allowing you to focus on other aspects of the business. The custom automation solutions we build are flexible, robust, and tailored to your specific brand's needs.

3D Virtual Showrooms
Our 3D virtual showrooms create an immersive customer experience, allowing customers to explore and interact with products before they make a purchase. We use the latest technologies to ensure a high-quality experience.

Augmented Reality Applications
We develop augmented reality applications that merge the physical and digital worlds. Our applications allow customers to interact with products in new and exciting ways, increasing engagement and conversions.
Reinvent Your eCommerce & Retail Technology 
With custom software from apHarmony you'll create growth and significant ROI through next-gen shopping experiences.
We Will Power You to Next Level Sales
At apHarmony, we are committed to helping businesses create and manage an online and retail presence that is secure, efficient, and enjoyable for customers.
With our expertise in eCommerce & Retail solutions, backed by data security standards which adhere to industry best practices, you can rest assured that your business will be able to maximize its profits while providing excellent customer experiences.
We design custom eCommerce and retail-facing software that can help businesses achieve their goals through cutting-edge UX and industry best practices.
If you're looking to take your business to the next level, we encourage you to explore our services and see how we can help you maximize your profits while improving customer experiences.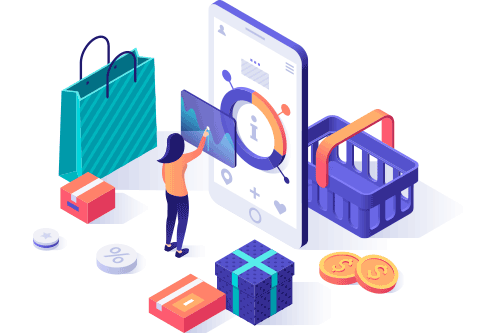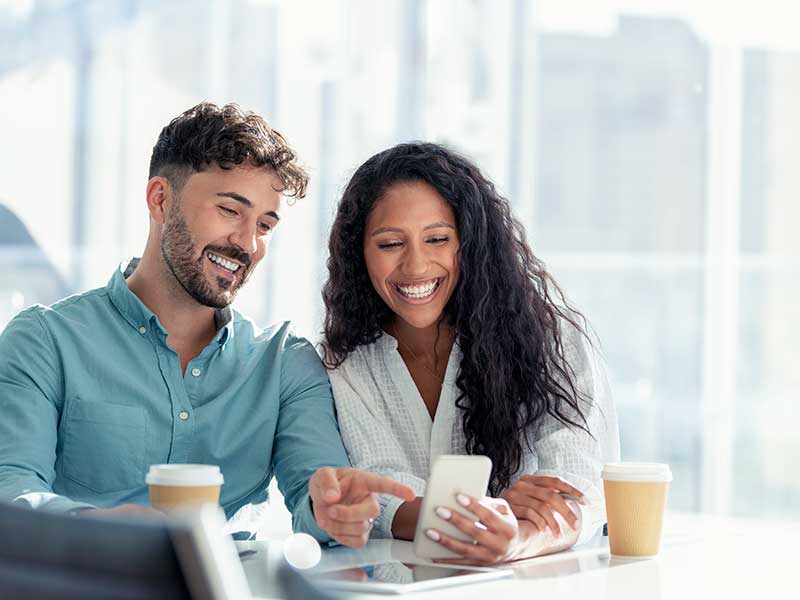 Request a Free eCommerce or Retail Software Estimate
Get started building new groundbreaking Web 4.0 customer experiences today – contact us to find out how you can unlock your eCommerce potential.