Custom Software Development
Creating enterprise software through a high-quality, ISO 9001 certified development process
apHarmony is a premier ISO 9001 certified provider of custom enterprise software development services.
We develop solutions that help our clients innovate and transform their business for a competitive advantage.
What Sets apHarmony Apart
Our commitment to excellence ensures unsurpassed results.
Our Services
We offer critical guidance through our innovative technology solutions for optimal success.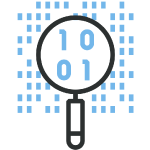 Custom Software Development
Design, development and deployment of new applications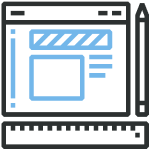 Software Engineering
Implementation of software solutions to address business challenges and opportunities.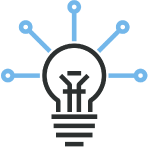 Software Architecture
Architectural support for software projects, designing systems that use new and proven technologies to perform at scale.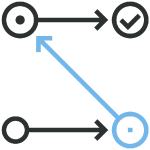 Software Strategy
Strategic consulting for new technology implementation and improved IT service delivery.
Key Industries
Our deep technical knowledge and expertise enables us to deliver game-changing results for our clients.
IT Leadership with Domain Experts
Our IT experts possess deep technical experience to lead cutting-edge initiatives to give your enterprise its competitive edge.
apHarmony provides agile custom software development services for businesses and organizations.  Our development team consists of business analysts, systems architects, and leading-edge developers.  apHarmony provides agile custom software development services for businesses just like yours.
We combine creative passion with focused execution to make sure that your solution will give you an edge over your competition, and successfully achieve your business goals.
Some of the common areas we develop applications for include:


Take a Pro-Active Step and Future-Proof Your Enterprise
Take the first step on your journey towards enhanced technology solutions.
Headquarters
apHarmony Inc.
1235 Humbracht Cir, Unit F
Bartlett, IL 60103

Hours: Mon - Fri, 9am - 6pm
Contact Us